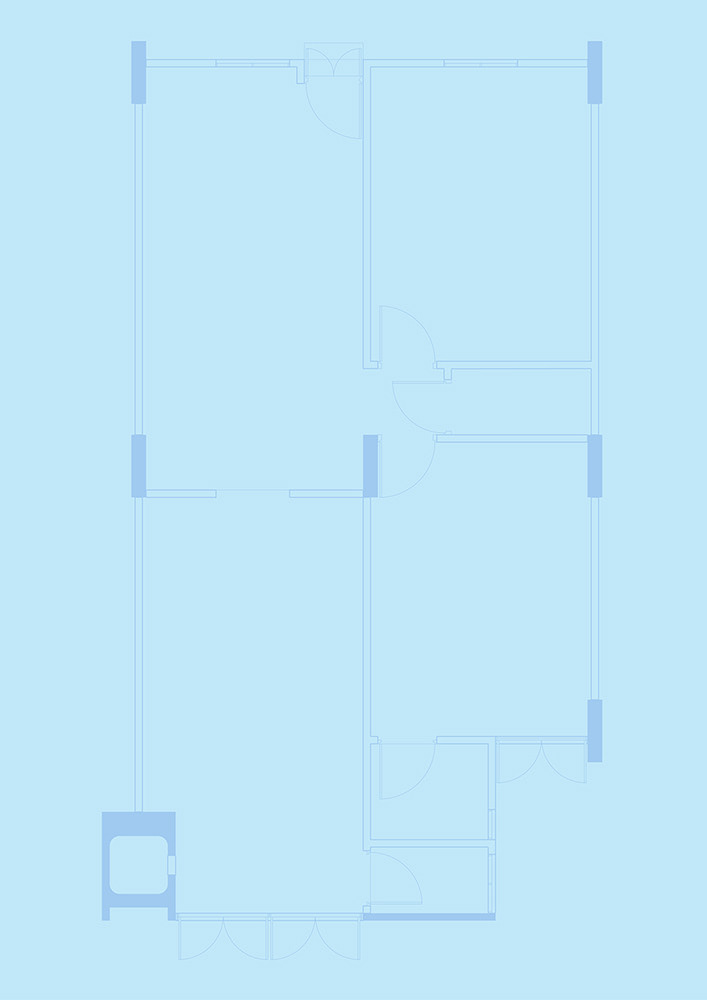 Work in progress, 2017 -
Engraving

This is perhaps the most common housing typology in Singapore. The ubiquitous "3-room New Flat", built by the Housing & Development Board from the mid 1970s. This flat typology can be found in the second generation of public housing new towns in Singapore. Celebrated for its social inclusivity, good facilities around, good sanitation, and modernity, it had by the 2000s suffering from building age related issues, seen as poorly lit, and not wheelchair and elderly friendly.

This had been the flat which most of my generation of Singaporeans grew up in. It would had been their first house when they were born. Maybe they drew on the walls here, played with their first dolls or toy cars here, took the first steps in the kitchen here, had their favourite napping corner towards a particular corner of the room.

What does this flat mean to you? What memories did a whole generation of Singaporeans have in this flat?